With the Postal Companies rising to the occasion of the growing market demands, the Courier Service that achieved the highest peak was USPS. At present, it is one of the leading postal service providers that has earned the trust of its customers by providing them with the best courier services for comfortable shipping. 
The United States Postal Service (USPS) is a self-governing, sustainable and reliable agency of the United States Federal Government that excels in its postal services around the world. The company has several shipping policies and services that can be a great device for the customers to ease their shipping procedure.
But the thing is: most people don't have access to complete information on all the services that USPS provides. And even if they have, they are faced with several doubts and difficulties. Hence, many of their brilliant services still remain unexplored.
And this is where USPS Point swoops into the rescue.
Created with the aim to provide every single information and probable solution regarding any USPS service or policy, USPS Point ensures that everyone has access to all the necessary knowledge to ease their shipping procedure. Here, you will find innumerable blogs and well-researched posts with all kinds of courier solutions, detailed guidelines on mailing procedures, and all the information on different policies and services associated with USPS.
Anything you wish to learn regarding USPS, USPS Point will be at your service.
Know the Founder and His Back Story: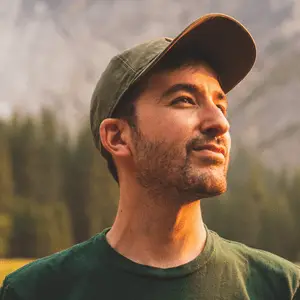 USPS Point is the pet project of a proud delivery boy, Mr. Brent Watson, who finds his happiness in delivering little packages of joy to every house. He founded this online platform with the belief that everyone deserves a happy and comfortable shipping service.
The story of the founder traces back to a long time in the past when Brent began his journey as a USPS employee. The seed of the website was planted every time he found someone facing a problem with the USPS service or inquiring about a USPS policy.
Through his work, Brent met several people who wanted his guidance for several USPS services. And he felt immense pleasure to serve them with his expert knowledge. As a hardworking delivery guy, he comes across several people faced with different shipping issues that he helps them solve.
On one such occasion, Brent discovered his power to aid people in need of good shipping advice. He fathomed that he had the knowledge in him collected over his life journey as a USPS employee. Soon, he realized that he could put the power of his knowledge to the greater good and make the internet the weapon to help thousands of people.
And hence was born the idea to create an online platform. As the desire sparked in his heart, Brent quickly set himself to work to build his dream website. As a Hardworking soul, he dedicated his time towards building a perfect site for people to learn about USPS policies and services. He named it USPS Point.
The website now thrives with innumerable blogs with complete information, detailed guidance, and probable solutions regarding any USPS service. The posts also strive to educate people on how to save money while using the services of the courier companies. 
Brent satiates his hunger to help people in need of shipping guidance with the online platform and its informative blogs. He meets with the greatest joy every time someone finds his blogs helpful. 
Devoted as he is, Brent dedicates his time towards strengthening the platform with his expertise. Hence, he is now on his way to gather all the knowledge, collect all the information, and compile all the guidance that the website needs to reach its greatest height.
With a dedicated hard worker like Brent, USPS Point is bound to meet with its success. 
Our Experts Team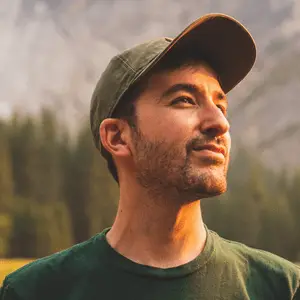 Brent is not alone in this journey. As USPS Point began to grow, it became hard for Brent to manage it all by himself. So, he decided to gather a bunch of professionals for his team to contribute to his website.
Brent chose his team carefully. Only the qualified professionals well-versed in their respective fields were chosen for handling the blog. After a long selection process, he finalized two new members for the team—Michael and Kevin. Both of them are highly qualified and radiate ample knowledge regarding the concerned field.
All the members of the team share the same vision with Brent. Together they are committed to making the website trustworthy and valuable. And with their experience, knowledge, and expertise, we are confident that they would definitely be able to bring the greatest value to the website.
Michael had over 10 years of experience in the courier industry, most of which was with the USPS. Hence, he knows all the nooks and crannies of the shipping companies and the mailing systems. With time, he became an expert in his field and knows a great deal about various courier services. So, now he dedicates his time to share his valuable knowledge by writing different articles for the website.
Michael believes that one must spread their knowledge. Hence, he strives to shed light on some important aspects of this courier industry. With his commitment to sharing his expert knowledge and awareness, he is sure to bring massive growth to the website.
How is it Going Now?
Presently, USPS Point is committed to providing its customers with all the information, guidance, and solution they need to have comfortable shipping with USPS.
We offer solutions to any service-related issues that you may face with USPS.
We provide detailed guidance to all the important services provided by USPS.
We cover even the lesser-known policies of USPS from which you can extract great benefit.
We supply techniques to save money while shipping with the courier companies. 
We provide answers to all the frequently asked questions regarding any service or policy of USPS.
We offer our best assistance to everyone who gets in touch with us via email or comments.
We bring superfast solutions to all your shipping troubles.
Our Vision
We at USPS Point believe that everyone deserves a happy and comfortable shipping service. We know that the purpose calls for a sound knowledge of postal companies.
And that is exactly why we are here!
The website was created with the sole purpose of providing you with the comfort of knowledge. We know how important it is for the customers to know every tiny detail about the courier company they are shipping with. It is especially important for a large, globally acclaimed company like the USPS. 
And that's the mission of our platform: to guide people through their shipping issues by providing them the power of knowledge. 
Our Founder, Mr. Brent Watson, knows how important knowledge is and believes in the power of guidance. And, it is with this vision that USPS Point came into existence. Helping the people in need has always been our vision, and it will always be the same.
Owing to that vision, we have some excellent plans for the future. So far, we have been using our platform to provide customers with detailed knowledge of USPS services and policies. For the future, we plan to train them in a way that they can master the skills of wading themselves out of any shipping issues that they may face with USPS.
Our ultimate goal is to take our vision to the next level of expertise.
Our Expertise:
Walking at par with our vision, we employ our expertise to help everyone who needs us. Be it through offering shipping guidance, mailing advice, or courier solutions, we at USPS Point are always at your service. 
With our expert knowledge of the leading postal company, we like to stay one step ahead on our journey. 
Our founder, Mr. Brent Watson, has first-hand experience of working with the USPS. He uses his vast knowledge gathered over those years to provide his expert guidance. Not only that, Brent is constantly upgrading himself to produce blogs related to different domains of the USPS.
Moreover, we have a team of experts at USPS Point, handpicked by Brent himself to aid him in the mission. He was quite choosy in selecting only the highly qualified professionals with ample knowledge about courier services and the shipping industry.
With such expertise, knowledge, and a proficient team of professionals, we at USPS Point are quite confident that we would be able to add more value to our website. 
What Makes Us Unique?
You face a shipping issue; we land with our courier guidance. You ask questions; we address your queries. You feel confused; we provide solutions. You want knowledge; we supply information. 
And that completely seals the deal between us!
Our dedicated team at USPS Point is always conceiving strategies to assist you in every possible way. Be it with our step-by-step guide on any mailing procedure or with our unique solutions to any courier issues, we are always at your service. Plus, we provide a speedy response to your queries that reach us via email or through your comments.
No matter who you are, where you live, or what courier issues you face—we have your back. Feel free to drop us a mail at [email protected] or just leave a comment on our posts, and we will get back to you at lightning speed. 
We at USPS Point are ever-ready and super-committed to every single one out there who needs our guidance. With our strong expertise, top-notch guidance, up-to-date blogs, and an expert team of professionals, we always have a unique solution to your courier problems.
And that's what truly makes us unique. 
Thank you!