USPS self-service kiosks are becoming more popular these days and that too for all the good reasons. In comparison to the old full-service counter, USPS kiosks any day serve as a better option.
It provides you plenty of benefits and this is the reason why their numbers have increased more in recent years. Today, we have over 3000 USPS self-service kiosks all across the country. They provide non-stop function all day long. The best thing about using these kiosks is that you don't have to pay any extra charges. You can use a USPS self-service kiosk locator to find one near your house.
Why should you use USPS self-service kiosks?
USPS self-service kiosks are also called The Automated Postal Center. This new technology has been introduced, to divert the clients from using the full-service counter. This not only helps in reducing lines, but it also eliminates the need for personnel for interactions.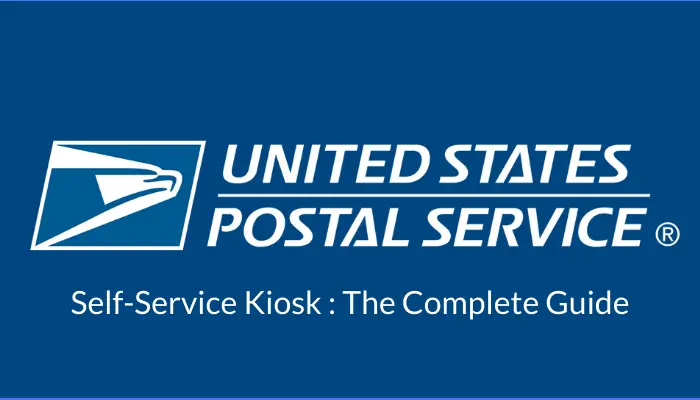 You will find these kiosks inside the Post Office. They offer several benefits to the clients. They are designed to give you a better service experience. The kiosks can provide you variety of postal products and services.
The best thing about these kiosks is that you can interact with the machines via PIN pad and touch screen. They come with easy to use interface so that you find it easier to use.
It allows customers to rate and weigh letters, parcels, and flats. You can also get different rate postage in any denomination you need. Along with that you also get the chance to buy and activate Signature Confirmation, Delivery Confirmation, Insurance, and Return Receipt services. 
You can also get your Express Mail forms printed by these kiosks. You need to use your credit or debit card to use these machines. If you are wondering whether does USPS self-service kiosk takes cash, then the answer is no.
USPS self-service kiosks were last upgraded in 2018 to give better customer experience. The machines were upgraded with more facilities for the convenience of the customers. After the big up-gradation, thee kiosks became more popular, and more people starting using them. This helped to reduce the crowd in the post office.
Features
The USPS self-service kiosk comes with many new and improved features.
This machine can detect the exact weight of your mail piece. All you have to do is place your item on the scale and you will get to see the exact weight on the screen.
These kiosks are also equipped with a blue light that alerts you that there exists an alert system on that kiosk. Along with that, you also get the facility of a scanner with every kiosk.
Every kiosk comes with a camera fitted in it. This allows you to talk to the employees directly. This way they can solve your problems and queries much faster.
Every kiosk is equipped with just one output bin. This bin is used for postage and comes with many labels that show at the time when an item is dispensed. This lets you know that the operation is successful.
What should you know about using USPS kiosk?
Before you start using USPS self-service kiosk, you should know a few important things.
You don't have permission to mail packages that require special handling. This includes fragile packages and packages that need special transportation. You can also use USPS self-service kiosk international shipping.
You can mail packages only up to a certain size and weight. You cannot mail anything that has is bigger than 12". The limitations of the machine are usually stated. If not, then you can ask the employees at the post office about the USPS self-service kiosk package size.
USPS self-service kiosks are helpful machines that make things easier for you. Instead of waiting in the line, you can mail your parcel via a kiosk.
FAQs
Can you send all types of mail via a USPS kiosk?
You cannot send items that require special handling. Also, the item you are sending shouldn't be more than 12".
Does a USPS kiosk accept cash?
No, a USPS kiosk machine doesn't accept cash. It accepts only debit and credit cards.
What is the benefit of using a USPS kiosk?
By using a USPS kiosk, you don't have to wait in the line like in the case of a full-service counter. A kiosk is faster and better.
Do you have to pay extra charges to use a USPS kiosk?
No, you don't have to pay any extra charges to use a USPS kiosk. This makes it even more popular among users.