Are you all excited about the gifts and parcels that you will send and receive this holiday season? But wait! Have you ever thought about the safety of your parcel? With the arrival of holiday periods, whether that's summer, thanksgiving, or Christmas, there is a corresponding increase in the number of parcel deliveries which ultimately increases the chances of theft or any other unforeseen incidents.
So to ensure the security of your parcel, we are here to talk about the key ways to keep your packages safe during the holidays. All these methods are completely effective and can help you ensure the safety of your parcel when you are not around.
Do not miss out on this article and stay there till the end to get the maximum benefit. Here we go!
---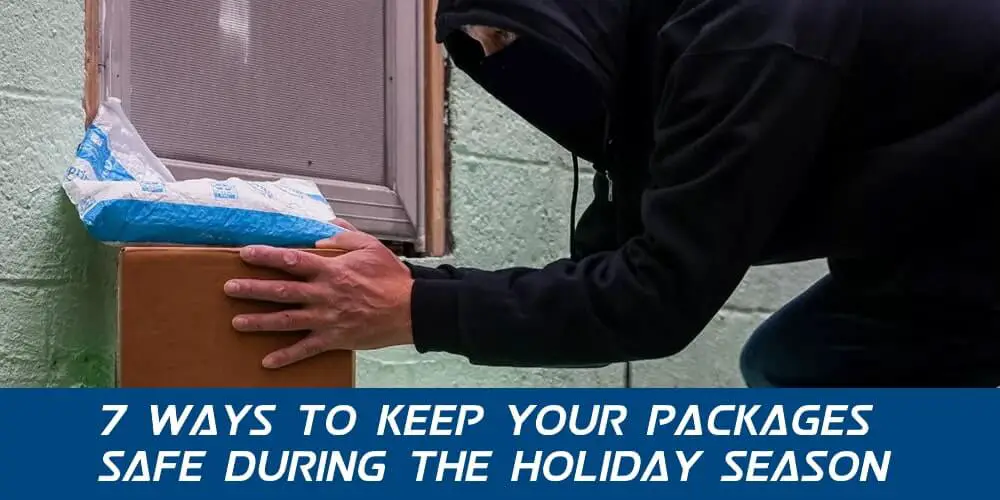 KEEP YOUR PACKAGES SAFE DURING THE HOLIDAYS
After some extensive research and analysis, we have figured out some of the most effective and fool-proof methods that will become your savior during the holiday season. You may well be surprised to see that the majority are common sense and extremely low-tech solutions. So without any further delay let us have a look at them.
1. TRACK YOUR PACKAGE
When considering ways to keep your packages safe during the holidays our first recommendation is to track your parcels regardless of the time of year.
It's a surefire way of knowing when it will arrive. By doing this make sure that someone is present at delivery time. During the holiday season, there is a very large number of parcels passing through your local post office, and there is an increase in the possibility that your parcel might get misplaced or lost. 
If your parcel is left unattended at the mailbox or your doorstep overnight there is an increased risk that this will be seen as an open opportunity by thieves. USPS offers a tracking service and it is highly recommended that you use this to ensure the safety of your parcel.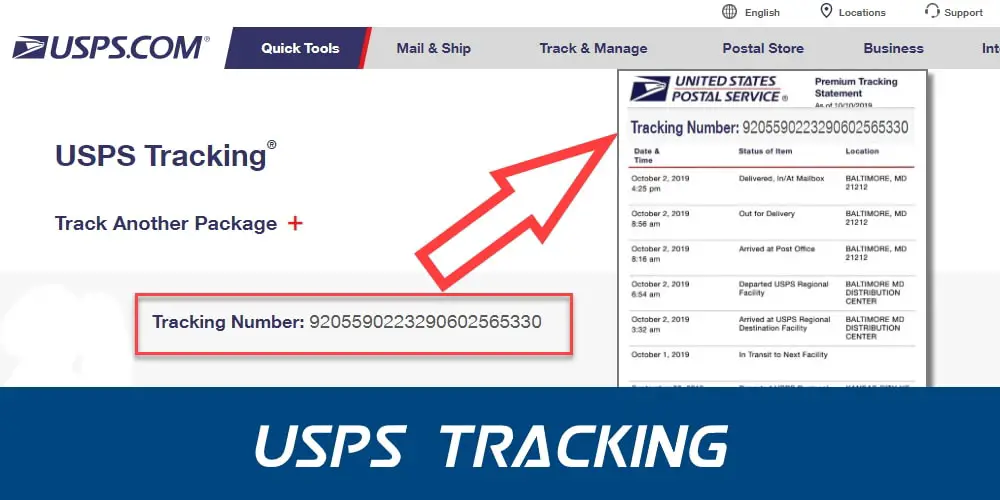 2. INSTALL A CAMERA
This is again one of the best methods to ensure the security of your parcel. It not only prevents the chances of theft but also keeps an eye on any parcel which may be present at your doorstep for a long time. Moreover, in the worst case, if your package gets stolen, you can show the recorded footage to your nearest police station and get your parcel back.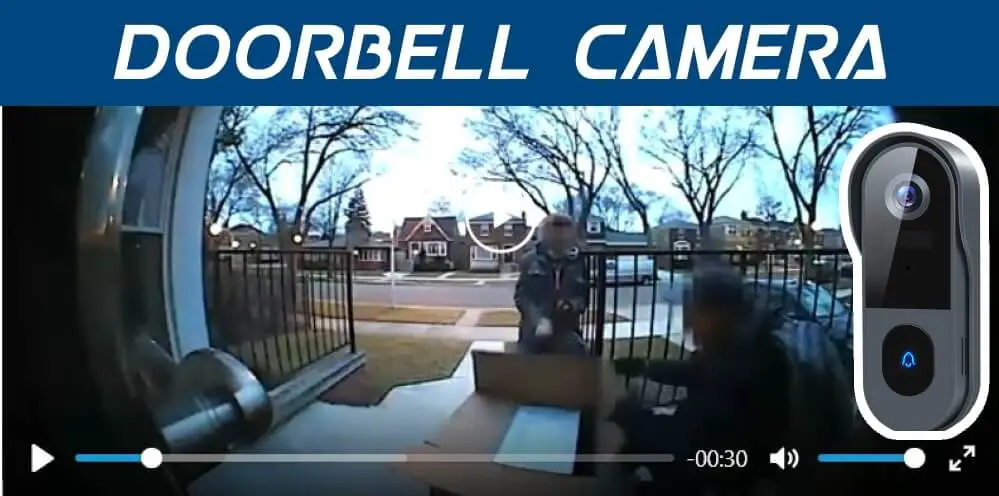 When considering ways to keep your packages safe during the holidays buying and installing a camera that links to your home internet is simple and something that you can easily do yourself.
The popularity of Doorbell type cameras has made this a simple and cost-effective solution for most households. The majority of these cameras also have motion detector functions and can send an alert to your mobile phone so that you monitor activity on your porch or doorstep.
3. DELIVER TO AN ALTERNATIVE ADDRESS
Now, this is a 100% free solution to ways to keep your packages safe during the holidays, and is ideal if you spend most of your time at your workplace or any other location. You can simply add your business address and get the package at your workplace. However, if your company does not allow this, you can consider shipping it to another address that may belong to a close friend or family member.
Make sure that the address provided by you is valid, and your acquaintance must be present at the time of delivery.
4. SIGNATURE DELIVERY
Opting for a Signature on Delivery (sometimes called signed for) will prevent the package from getting into the wrong hands in your absence. This type of delivery means that the parcel is only handed over by the delivery person once the recipient's signature has been obtained. This means that a random stranger will not be able to collect the package when you are not around. 
If for instance an attempt is made to deliver the package but there is no one available to sign and collect on your behalf. In that case, the postal service provider will keep the parcel temporarily at your local post office and ask you to collect it personally at your convenience.
5. INSTALL A PACKAGE GUARD
What is a package guard? These are the small electronic machines that can be installed on your front porch. If anyone attempts to remove the parcel from this box, it makes a loud and shrill noise that acts as an alarm and warns you, and anyone else in the vicinity that theft is being attempted. The fitting of a package guard is often enough to deter most opportunistic thieves
These devices can be operated using a code that is known only to you. So once you arrive home, you can use the code to open the lockbox and collect your package. You can also share the code with the delivery service to enjoy the smooth landing of your package without any safety issues.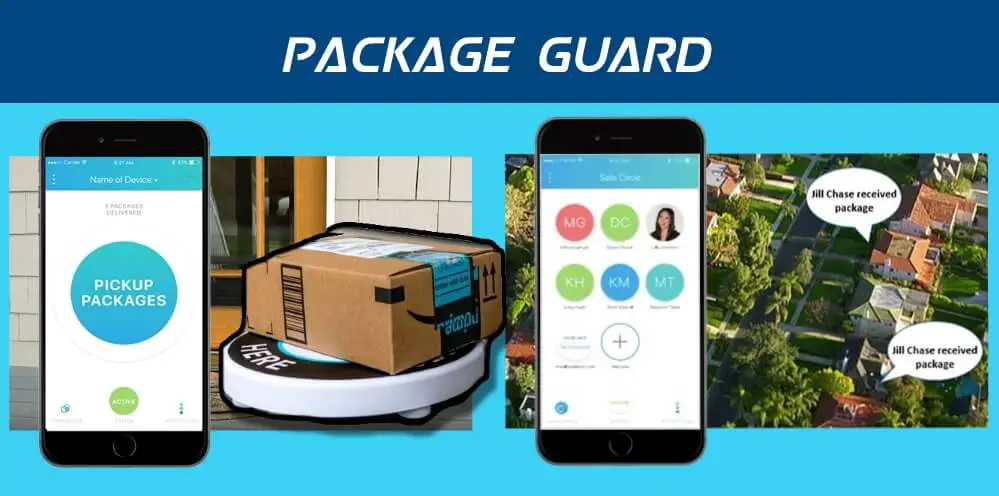 6. INSURE YOUR PACKAGE
When we are discussing ways to keep your packages safe during the holidays this isn't necessarily an effective way of prevention. That said it can be an effective cure should your parcel go missing and makes sure that your loss is covered financially. During the holiday season, there is an increased likelihood of items going missing.
If you insure your package, you will be reimbursed in case of theft, or damage to your package.
This may well not be the best way, but using this can save you from a significant loss if your package gets misplaced.
7. USE LAWN SIGNS
Last but not least when looking at ways to keep your packages safe during the holidays are the lawn signs that you can use to scare off thieves. The fear of getting monitored may well prevent them from stealing a package from your doorstep and will not only keep your package secure but will also keep your home safe. 
You can place a sign in your yard with the name of the security system, which will act as a deterrent for people who come snooping with wrong intentions.
This again is a very simple, low-cost, method of making sure that your packages remain safe and secure during the holidays. These are good if you are on a small budget and/or if you are spending a lot of time away from home.
Conclusion
In summary, we would like to say that you shouldn't let the stress of the security of your package stop the enjoyment and excitement you might well have for the holiday period. You can use any of the methods discussed above, or a combination of these, to keep your package safe and secure.
Also, ensure that you give the responsibility of collecting your parcel to the most trusted people in your absence. Preferably a family member would be the best choice for this purpose.
So that's it for today! We will be back with another interesting article. Till then, let us know your thoughts and queries. We hope this article helped. Thank you for reading!