---
What is the USPS Media Mail Service?
The USPS Media Mail service (sometimes called Media Mail Book Rate) is a way of sending books, sound recordings, recorded video tapes, printed music, and recorded computer-readable media such as CDs and DVDs.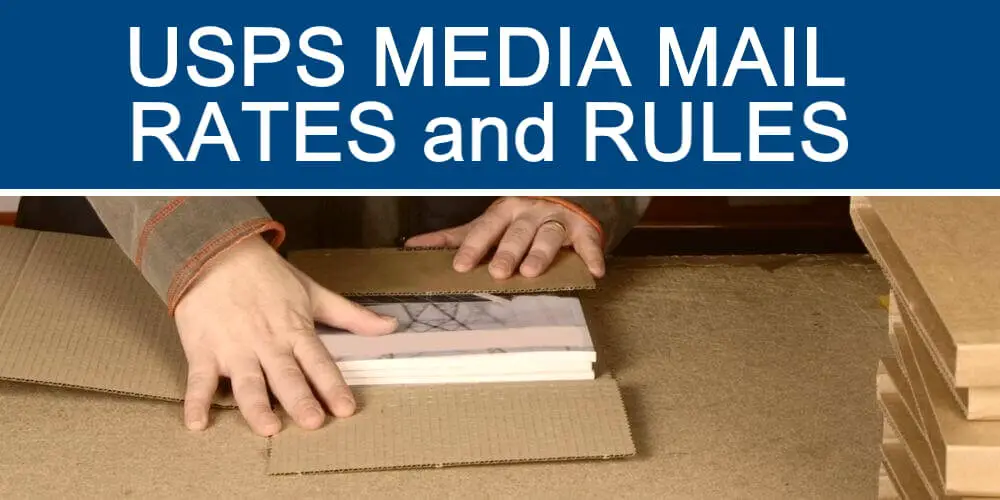 What are the Advantages of Using Media Mail?
Media mail is one of the most cost-effective ways of sending media items and is one of the most popular methods of shipping these items in the USA.
What Items Can You Send with Media Mail?
As an example, you can send the following items:
Books (at least 8 pages)
Films or 16-millimeter or narrower
Printed music and test materials
Video and sound recordings
Playscripts and manuscripts
Printed educational reference charts
Medical loose-leaf pages and binders
Computer-readable media
Items That You Cannot Send by Media Mail
NOTE: Video games, computer drives, and digital drives do not qualify for Media Mail prices.
What are the USPS Media Mail Rates?
The cheapest media mail will depend on the size and weight and whether it is bought at the Post Office or for Commercial use.
STARTING PRICE
SHIP TIME
PRICING OPTIONS
WHERE TO BUY
INSURANCE
$3.49
(at Post Office)
2-8 days
Variable Price
At Post Office
Available
$2.17
(Commercial)
2-8 days
Variable Price
At Post Office
Available
Is there a USPS Media Mail Weight and Size Limit?
To answer the question is USPS Media Mail Based on Weight? Your package weight is limited to 70 lbs and the size can extend up to 108 inches around the thickest region, both in length and width. For some things, such as printed material weighing more than 25 pounds, there may be an additional charge.
How do you Calculate USPS Media Mail?
You should use the Retail Postage Price Calculator to find the cost of sending your media mail. It may not immediately be obvious how to do this so here are the steps to follow:
Enter the Zip Codes you are Mailing From and Mailing To
Enter the date you will mail your item
From the 4 images at the bottom Choose – Calculate Price Based on Shape and Size
Choose your measurement type Imperial or Metric
Enter the weight of your item
From the 4 images at the bottom Choose – Choose the one that best describes your package (Do not choose Letter as this doesn't apply to Media Mail)
The next screen will show options for various mail types. Scroll down until you see Media Mail.
This will show you the expected delivery day and price for your size and weight of Media Mail.
Here is the Link You Need for the USPS Media Mail Price Calculator
USPS Media Mail Tracking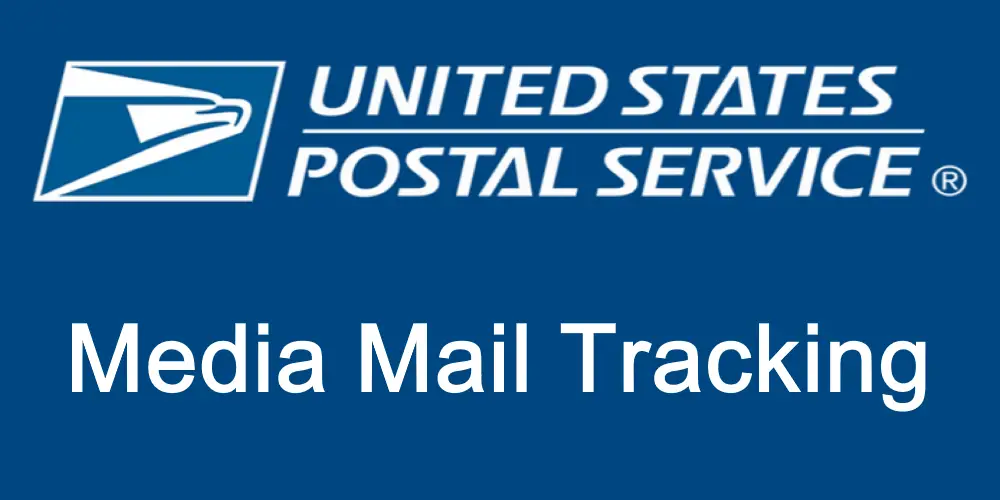 You can track your items sent with USPS Media Mail in the same way that would any other item of mail. You will just need your 22-digit USPS tracking number that will begin with the number 9 and be unique.
Which to Use – USPS Media Mail versus First Class
Compared to First Class or Priority Mail, this service is slower. But the USPS offers it at a reduced price and it is made specifically for physical media. One factor contributing to the lengthier delivery time is that, in contrast to other USPS services, Media Mail can be examined to confirm that the contents are legal.
Contrary to USPS First Class Mail, Media Mail does not use a zone-based pricing model, so local deliveries are still the same price as cross-country deliveries.
If you want to find out more about using Priority Mail we've written a separate article here.
What are the USPS Media Mail Rules and Requirements?
As you might expect there are specific rules relating to the posting of Media Mail. They are discussed below:
● Books – the minimum size of book that you can send through USPS Media Mail must have at least 8 pages. 
● The items being shipped should not be more than 16 meters.
● People have the option of sending sound recordings and video recordings, such as CDs and DVD using media mail services. However, the packages should be less than 70lbs in weight. If you're sending several items, then the total weight should be less than 70lbs. 
● You can ship scripts and manuscripts in the form of media mail documents. Furthermore, periodicals and music can also be shipped. 
● Printed music is one of the most common forms of sending music, and USPS media mail allows you the facility to send the same at the lowest price possible. 
● The media that is being sent should be computer-readable. The shipment should contain pre-recorded information in case of music. Scripts and guides can be used for guiding the postage department on the authenticity of the items being shipped. 
● Printed educational reference charts can also be shipped using the media mail service of USPS. 
● Other items can be sent, such as loose-leaf pages, and binders with medical information (that will come in use to doctors, hospitals, medical schools, and medical students). 
Conclusion:
You should now know dust about everything that you will need to start using USPS Media Mail. From the rules and restrictions to calculating the costs for your specific items.