What to do if you lost usps tracking number? Or How to find lost usps tracking number??
If you are searching for same questions online, then this article is for you.
When a package or mail items ship with US postal service, it is allotted a unique tracking number for each package. With this number, a sender and receiver can track their package's progress and get an idea of shipping timing from it. So one can know that at which time the package will reach its destination.
This USPS tracking number mention on the on the receipt and also an outer package of shipped item. Usually, people have a question that what to do if they lost USPS tracking number.
In this case, there are few ways to get your tracking id back. And in this article, we will tell you how to tack package without tracking number and how to get back tacking id. So keep reading this article for more information.
WHAT TO DO IF YOU LOST PRIORITY MAIL EXPRESS TRACKING ID?
If you lost Priority Mail Express slip, then you do not worry because all the data related to tracking is available at the post office. Go to the local post office and get the tracking details of your package. You have to pay an additional charge to get Priority Mail Service details to the tracking of your package.
WHAT TO DO IF YOU LOST USPS TRACKING RECEIPT AS WELL AS NUMBER?
If you lost your USPS tracking receipt and number, in this case then post office will not help to gather tracking information because they do not preserve the record of tracking ID and number.
So last option is you have to wait for some time until your mail reaches to the recipient as it takes some time to reach its designated place. Note that for international mail it takes maximum 28 working days.
Read: Does USPS Deliver on Sunday & Saturday
After this period ask the recipient whether they get the mail or not. If they get delivery, then there is no further question but if the not get the delivery then go to nearby local post and ask them to track your Mail.
For this process, they require some necessary details like date time, Name of recipient, the address of the recipient, mode of payment that is via debit card or credit card, etc. to know the exact time and date.
WHAT TO DO IF POST OFFICE CAN'T FIND YOUR PACKAGE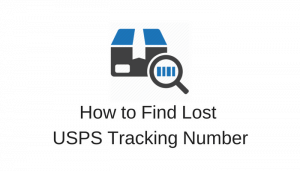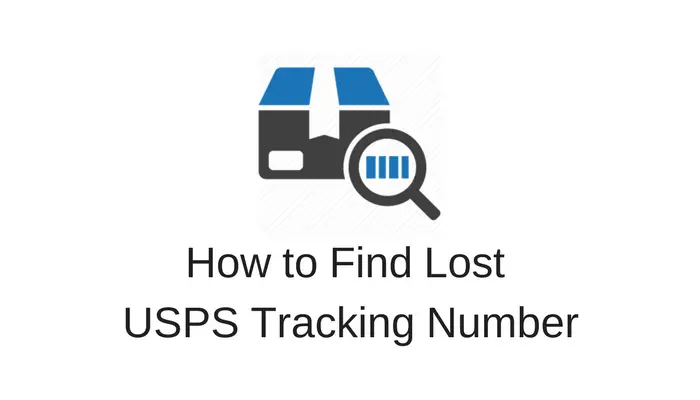 If after the delivery days are exceeded and when you go to post office, but even they cannot find your package, then there is the last option available for you that file a claim provided if it was insured.
To get more information and file a claim go to the link given below:
https://www.usps.com/help/claims.htm
Note that the things which send to Italy are trackable till 30 days as post office kept a record of it for 30 days, but after 30 days there is no chance to get tracking number.
Even before 30 days you can usps live chat & tracking phone number facility for solving your queries.
How you can track your stolen package without tracking number check this video:
CONCLUSION
It is all about how to track lost USPS tracking number in case if they lost. We hope you like this article and if it so then shares it with friends and family members. If you know another trick to get tracking number, then share it in the comment box. So it may help others, and you can also leave your queries and suggestions in the comment box. Thank you for reading and supporting!