USPS Regional Rate service is a priority mail service giving online and commercial customers a low-cost option to ship their domestic and international packages. This is an excellent service providing you with a quick and convenient shipping option throughout the United States, whilst keeping your costs to a minimum. In this article, I will discuss the different rates for various regions and per different box types. 
---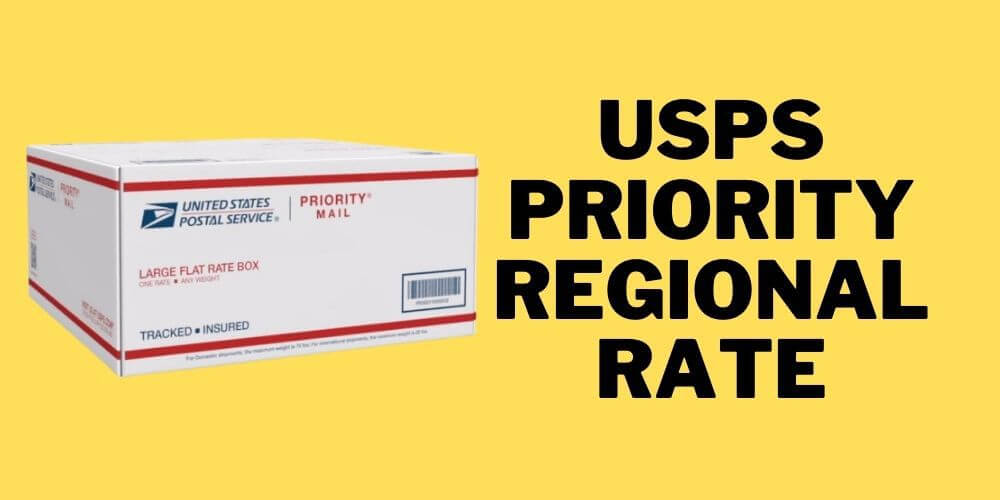 The USPS Regional Rate – What is it?
The USPS Regional Rates are pretty simple to understand. As expected the weight of your item plays a part but the focus here is on distance. Essentially the greater the shipping distance is from your location, the more you will be charged. When applying the regional rate, the type of USPS box that you choose will also play a vital role. Note that in order to use this service you must be a Priority Mail Commercial Base, or Commercial Plus customer, and use the USPS Regional Rate Boxes.
There are Two Types of USPS Regional Rate boxes: Box A and Box B
Regional Rate Box A: This gives you the allowance to ship goods of 2 minimum – 15 pounds for domestic (including Alaska and Hawaii) and 2-10 pounds for International. Over this weight then you will need to use Box B.
Regional Rate Box B: This gives you the allowance to ship goods of 5 pounds minimum – 20 pounds at maximum for both domestic and International.
To quote USPS on this matter, "The regional rate boxes combine the speed and convenience of priority mail shipping with zone pricing (based on the destination) to reduce the costs of our customer." 
You can easily find these boxes (choosing according to your convenience) at any post office branch near you, or you can simply order one online. It's a very simple process to order – click on the box size you want, click on the green add to cart and then the check out now buttons, sign in with your account details or sign in as a guest. Here's the link – USPS postal store. 
Who and How To Use The USPS Regional Rate? 
This service specially opts for sellers who ship, relatively, lightweight goods.
Previously I wouldn't have recommended the USPS Regional Rate mail service as, in comparison, the USPS priority Cubic Mail was a lot cheaper in price. However, people using the cubic services reported numerous delays when using the service. Therefore, the USPS regional rate service is a far more reliable option. 
Costs of USPS Regional Rate mail services 
A crucial consideration when using the regional rate service is naturally enough the price. When comparing USPS Regional Rate with Flat Rate boxes, where the rate is the same for all destinations the regional rate is just that – a rate on an ascending scale depending on the distance the mail is being sent. goes in the name. 
Pricing is Zone Based and there are 9 different zones in the U.S. and regions for this service. 8 are in the Continental United States and 1 is for outlying territories. Depending on your viewpoint you could still consider this a "flat" rate as for any destinations inside a particular zone, the costs will be the same and won't vary at all. 
Just be aware that the regional rate service is an entirely online service. 
Zone Examples
Example 1: By zones, let me give you an example to make it a little easier to understand. Suppose you are going to ship a 12-pound item from Houston, TX to New York. As it's between 2 and 15 pounds, you will need Box A. Here are the rates using other USPS services as a comparison:
Priority Mail Flat Rate Box (medium) costs 13.20 US dollars. 
Priority Mail Flat Rate Box (large) costs 26.67 US dollars. 
Box A Regional rate will only cost you 10.42 US dollars. 
You will be able to Save between – 2.80 to 16.27 US dollars on postage. 
Example 2: Here is another example for an address nearer to your house (choosing a nearer zone). Suppose you are shipping a package from Houston, TX, to Austin. Here are the rates for it.
Priority Mail Flat Rate Box (medium)) costs 13.20 US dollars. 
Priority Mail Flat Rate Box (large) costs 9.76 US dollars. 
Box A Regional rate will only cost you 7.68 US dollars. 
For this postage, the range of amount that you will Save is around 2.10 – 5.52 US dollars. 
Finding Your USPS Zones and Calculating Shipping Rates 
You can easily check out all the postal zones as per your address on the official USPS website. The site has a tool that you can use – use the tab – 'Get Zone For Zip Code Pair'. First, enter the zip code that you are sending from and then the zip that you are sending to. The online tool will then show you the shipping rates. Here's the link to the Zone Calculator Tool.

Regional Rate – Prices

Regional Rate – Boxes
Boxes are available in top- and side-loading models of different weight limits and dimensions. The most popular box sizes are shown below: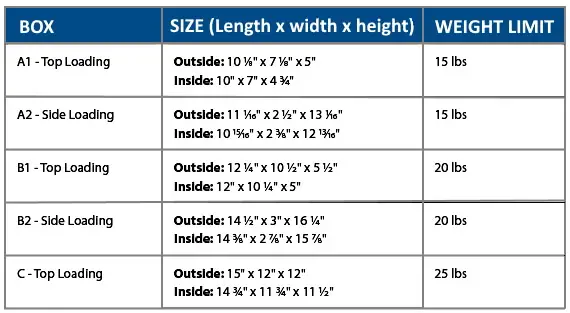 Conclusion
No doubt you've been pleased to learn now that using regional rate mail is fairly straightforward but also that it is very cost-effective, particularly considering that the boxes are free. The service allows you to ship your packages with the ultimate ease. It would appear that this is the cheapest option you can go for if you are looking to ship items between 2 pounds to 20 pounds. All you need to do is, buy a convenient priority mail regional rate box (A or B), check your zone according to your shipping address, and go for it.
An alternative to Regional Rate mail is Priority Mail you can find out about it here.