We all are familiar with the USPS, the shipping service center and the services provided by them. Today, we will discuss on the topic titled as the USPS Waiver Of Signature.
What is USPS Waiver Sign?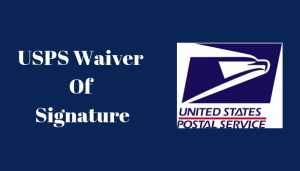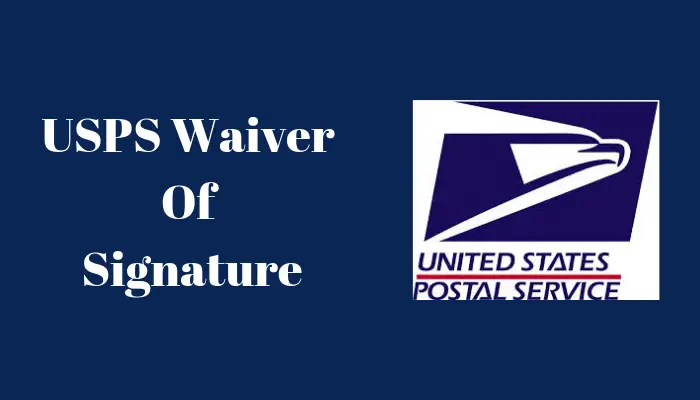 USPS Waiver Sign is a request that a sender can initiate and authorize to send the package at the desired location without getting the signature of the recipient or the agent. If any customer opts for the USPS Waiver Signature in that case, the delivery of the package will be done in the safe place or the address given in the mail receptacle.
If in case the sender or any delivery one asks for the sign show the ID Proof or any valid POD and make sure that the signature not done.
If you opt for the USPS Waiver Signature, the letter carries a form which known as PS Form 3849. It does not need the signature of the recipient. Then the letter carrier delivers the mail in the receptacle address or to any safe place far from bad weather so that it can be stored.
Things To Know As A Receiver
If a sender desire to have the waiver signature then he/she are supposed to send the request for the USPS Service center. Without the request letter, the USPS won't admit for the package in the transit.
If a person doesn't send any request letter in the form of mail within five days, the package will send back to the receiver.
The customers who make use of the Priority Mail Express may ask the team of USPS to send the Priority Mail Express 1 delivery or Priority Mail Express delivery 2 by checking and signing on the "Waiver of the Signature" on the Label 11-B or Label 11-F, or you can just do the signature in the single-ply commercial label.
If the package lost, then the service center will cancel the insurance.
Depending on the delivery process the process goes on in case of the return receipt for the Merchandise, the delivery carrier will sign as Proof of Delivery and will leave the mail in the safe place or a mailbox.
In case of domestic Priority Mail Express, the delivery employee will sign it as the POD and will deliver the item in the mail place or any safe place.
Conclusion:
It is all about USPS Waiver of Signature. We hope you like it and it is informative for you. Thank you for visiting us!